Actives vs Solds – Reno/Sparks, NV
The Reno/Sparks real estate market continues to be at the forefront of many conversations, with low inventory, record median prices and fast market times. Here's the latest information from the experts at Dickson Realty.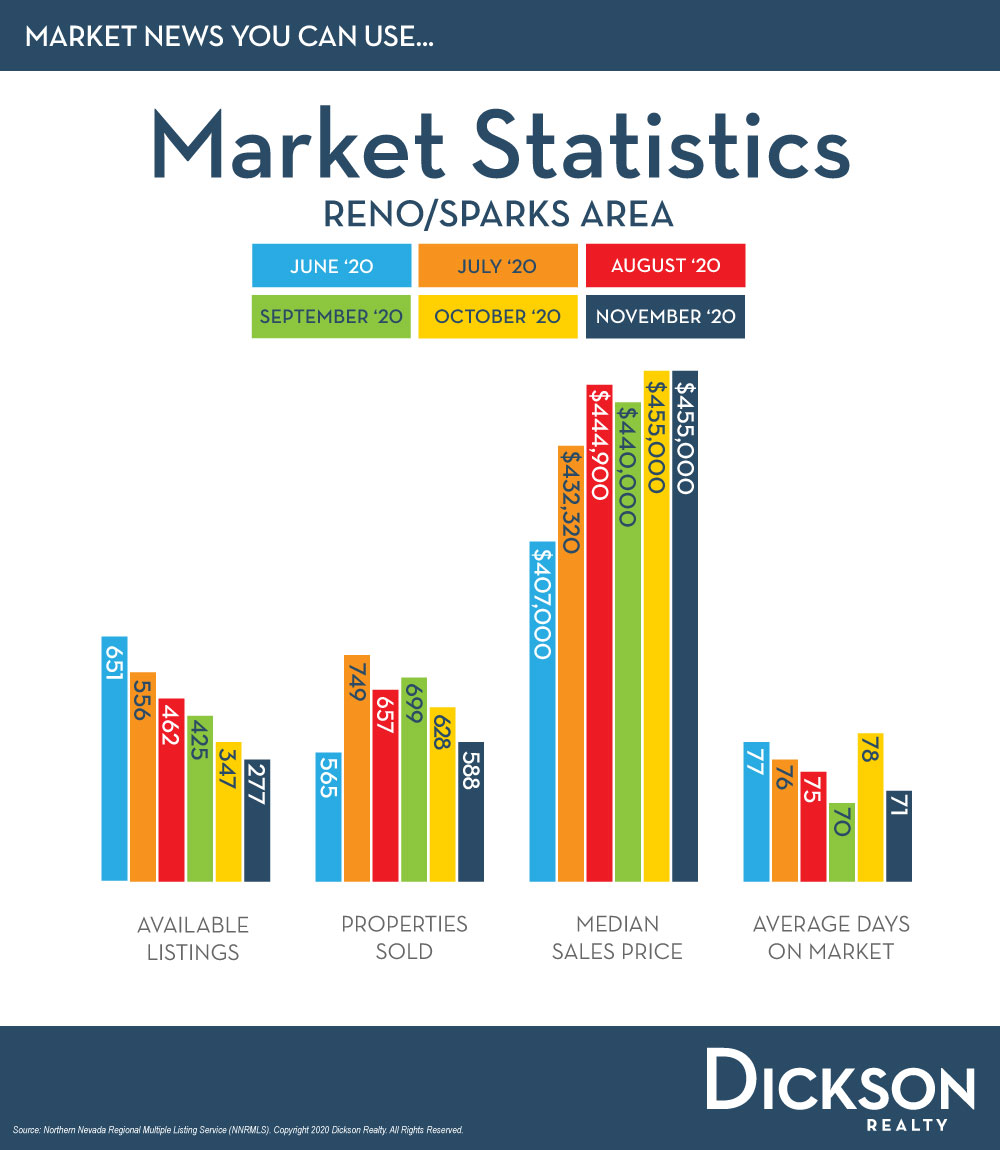 There were 277 homes active on the market and available for purchase (not in contract or escrow) at the end of November, which was a 20% decrease from October and a remarkable 72% decrease from November 2019. Our market has had a steady decline in inventory since April, which is contributing to higher prices and dampening affordability. Fortunately, mortgage rates are remaining at near all time lows, which brings some relief to buyers.
Reno/Sparks area REALTORS sold 588 single family homes in November, which was a 6% decrease from October, but a 29% increase from last year at this time.
The median sold price for single family homes in Reno/Sparks was $455,000 in November which stayed the same as October and remains the record high for the region. The better measure is year-over-year, and here, the regional median price is up by 14%. "Median" means "in the middle", so half of homes sold for less and half sold for more.
The Average Days on Market decreased from 78 days in October to 71 days in November. The days on market was 19 days higher this time last year. We are in a very fast paced market, so it is more important than ever to be pre-qualified with a lender before looking at homes to buy, and to have an expert assist you with navigating the negotiations when making a home purchase.